Steve Pastorino chats with Sean Callanan about building a sports team in America's hottest sports city Las Vegas with the Las Vegas Lights Football Club.
On this podcast you'll learn about:
How the Las Vegas Lights started in the United Soccer League
The importance of keeping the local Las Vegas community engaged
Why is Las Vegas transforming into a sports town?  Why didn't it happen sooner?
What people can expect in a Las Vegas Lights FC game
Sports betting and cannabis – big issues?  No in Las Vegas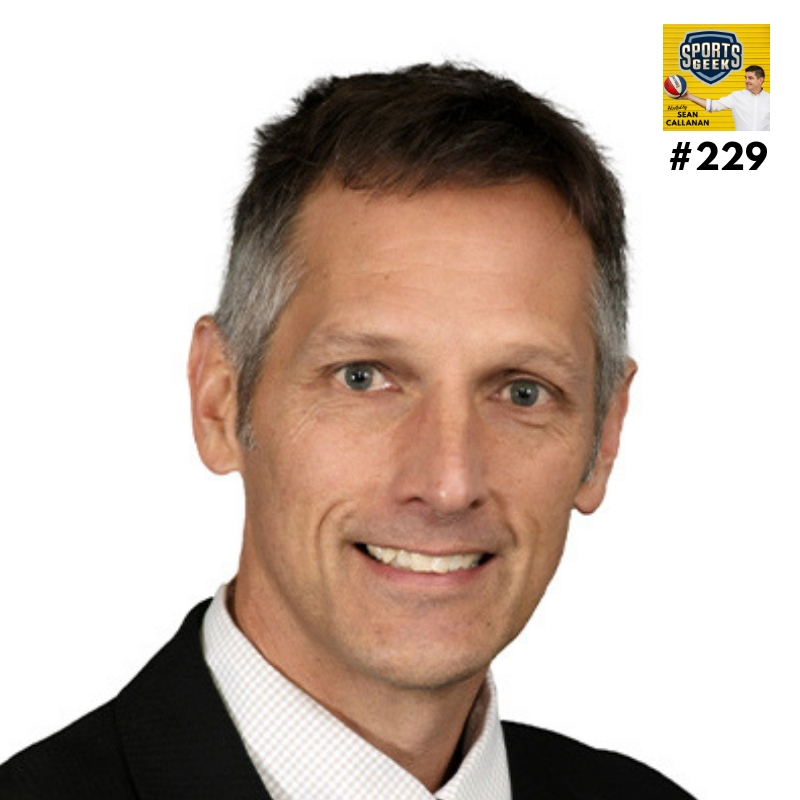 Listen to Steve Pastorino on Sports Geek
Our fave quote from Steve Pastorino interview
There's a system here that works, if you think about what we've gone through in the US with the prohibition and then legalization of alcohol, the prohibition and now the gradual legalization of sports betting and the same with cannabis. Nevada if anything is what you see is what you get. I feel like there's no hypocrisy here.

Steve Pastorino on the issues of sports betting and cannabis use in the US
Growing up with a US diplomat father, Steve Patorino spent his childhood in five different countries that enabled him to see and play different sports depending on where he was in. The young Steve loved to watch and play soccer when he was out of the United States while he was a baseball junkie when he gets back home. His passion for these two sports went on until he finished his education and has taken him to amazing places.
Steve worked in the Major League Soccer with the Chicago Fire and Real Salt Lake. He was the first General Manager at Real Salt Lake who had basically built the franchise from ground up. He spent four years helping the US men and women qualify to the London Olympics in team Handball.
After a decade with MLS, Steve moved to Las Vegas to join another sport he loved which is baseball. He joined the Oakland Athletics, a team that plays in the Major League Baseball. Steve eventually found his way back to soccer joining the Las Vegas Lights FC where he is now the Vice President for Corporate Partnership.
Resources from the podcast
Highlights from podcast with Steve Pastorino
3:56 Steve Pastorino on how he got into the sports business
7:54 When did the Las Vegas Lights FC started and what is their position in the United Soccer League
9:52 Steve on their efforts in building their fan base and getting the cheeks in the seats
12:08 How Las Vegas is transforming into a sports town
15:03 Steve on engaging the local community from a corporate partnerships point of view
17:37 How the Lights FC is tackling the issues on sports betting and cannabis use
21:40 How sports betting is changing the landscape of sports business in the US
27:15 What people can expect in a Las Vegas Lights FC game
31:04 Steve on running and implementing wild and wacky ideas from Lights FC partners
34:32 How did the pitches and case studies presented at the National Sports Forum innovation series influence the Lights marketing and digital efforts
39:08 Sports Geek Closing Five
46:33 Need help in driving more revenue from your digital efforts? Go to digitaltodollars.com
47:51 Subscribe to Sports Geek News, our weekly newsletter on sportsgeekhq.com/sgn
Some tweets you may have missed:
Awesome fan support for the LV Lights FC
Their infamous llama, Dolly with Coach Eric Wynalda
Truly a lit tailgating party
Want some help on a campaign, sponsorship or content but don't know where to start? Book in a time with Sean Callanan for a Pick my brain session.
The Pick my brain session is a two hour consulting session via GoToMeeting where you can get Sean's thoughts and opinions on ticketing or sponsorship campaigns, campaign development and digital content review.
Thanks for the review on Apple Podcasts
Love it!
★★★★★ in Apple Podcasts by Tomasvds from Belgium on April 13, 2017
I love the insights that Sean and his guests offer to sports marketeers around the globe. Many times the advice comes in very useful and easy to implement. Keep it up!